We travel a lot, so we did consider buying timeshare if they are good business.
So after we listen to Diamond Resort's second timeshare presentation, we sign the contract.
Everybody happy right?
The thing is after we bought it, we still have many questions, so we try to call . e-mail. fax...
There's no response.
So we started to worried, are they really selling us a promising travel quality or they just want to get our money and run?
After councel with lawyer and real estate broaker plus many online research about "Diamond Resort", we decided to cancel it.
It took us a little while to figure out how to cancel, so I decide to record it here, and save you some time.
Remember, cancel within 7 days count from the day you sign the contract.
Here is the document they gave you, the cancellation paper is hide inside.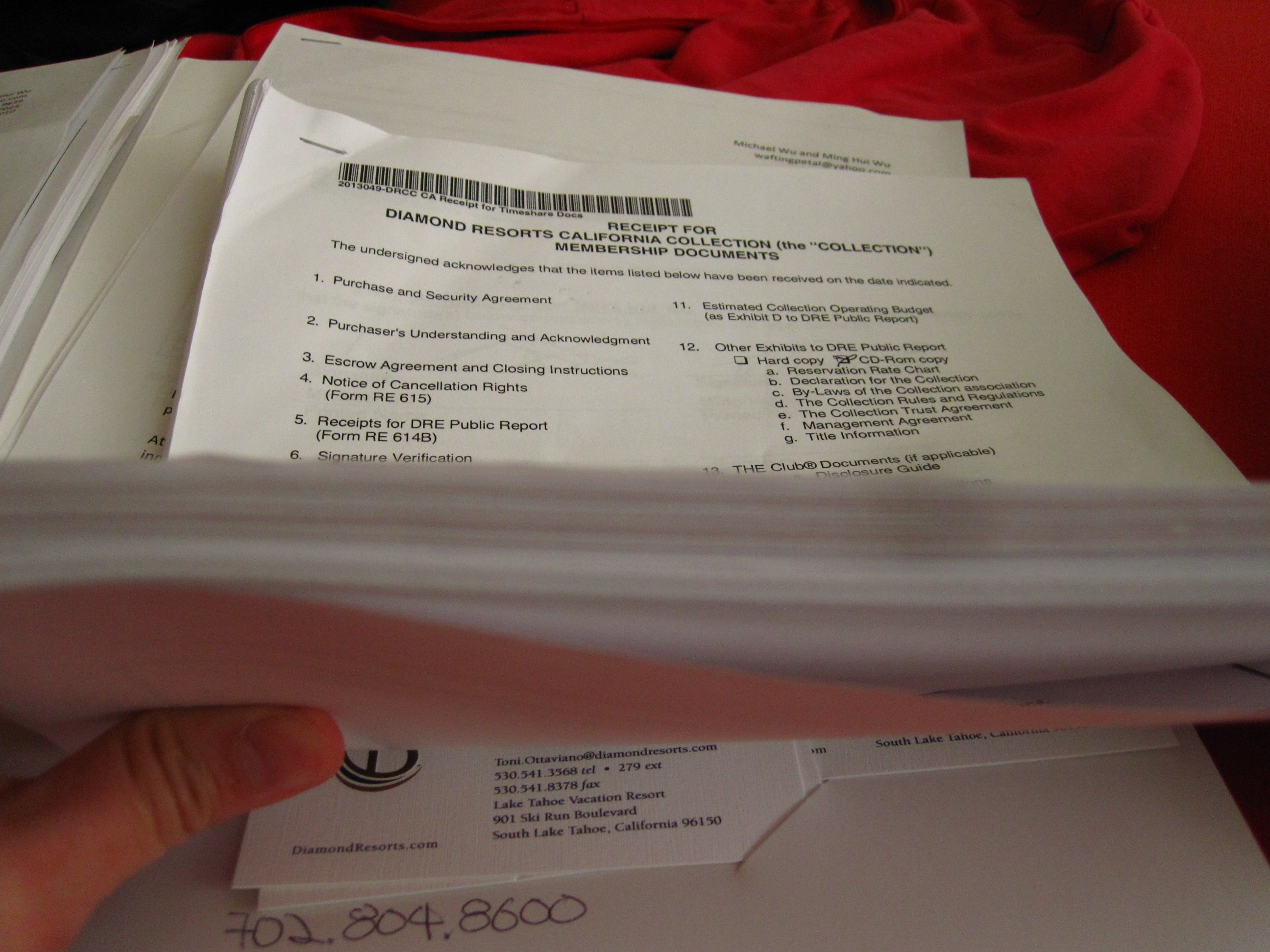 Did I ever mention no matter which number we call. e-mail or fax, there's no response, and we tried many many days after we purchased.
So I will cut the detail about how we beat around the bush, and ask you to find the cancellation contract which is hide inside the documents.
Here it is, count around 2/3 inside this papers.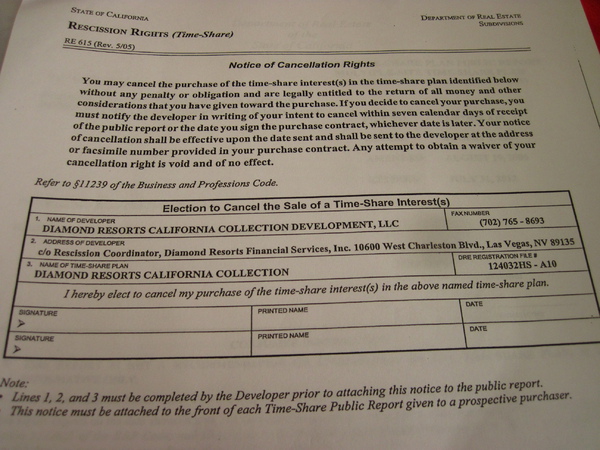 ---
1.sign it.
2.fax them to 2 places.
   1. First American Tile Insurance Co
       Fax: 702-562-9760
   2. Diamond Resort
      Fax: 702-765-8693
3. Copy the paper you sign (for back up documents )and send the original one to Diamon Resort with Return Receipt (Electronic)
add: c/o Rescission Coordinator, Diamond Resorts Financial Services, Inc. 10600 West Charleston Blvd, Las Vegas, NV 89135
---
Other things we did to contact Diamond Resort is in vain,
they never return or reply anything.
But First American Tile Insurance Co reply us right away we fax the cancellation document.
Around 1 month later, we got our money back.
Good luck, hope you seize the time.(7 days only)